HHC-O CRAZY SKITTLEZ INDICA 1ml. HERO

-

HERO VAPE

-

HHC-O CRAZY SKITTLEZ INDICA 1ML. HERO New Crazy Skittlez...

- Product GTIN :

3800236000372 -

Product Ref :

ZERO-SKITTLEZ-1ML

- Label :

Ny

- Kategori :

HHC-O

- Price :

648.95

kr - Stock : In Stock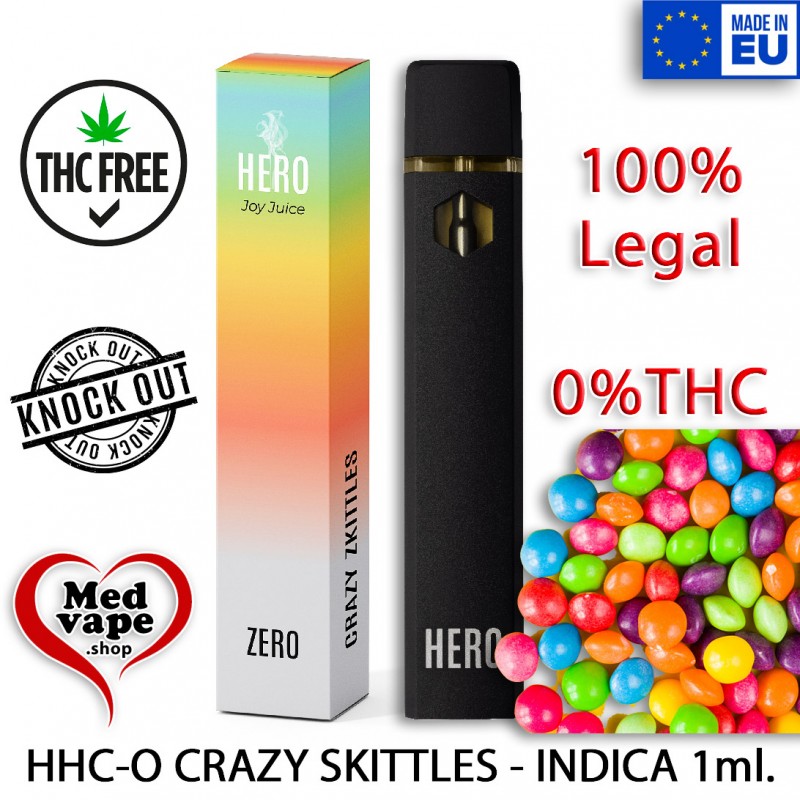  
HHC-O CRAZY SKITTLEZ INDICA 1ml. HERO
HHC-O CRAZY SKITTLEZ INDICA 1ML. HERO
New Crazy Skittlez for the lovers of the Skittlez strain.
Made in the EU according to the highest quality standards 1ml  disposable vape
THC-free, with the best natural ingredients of pure organic cannabinoids and terpenes, without additives.
Each batch is  tested by independent laboratories to guarantee  0.00% THC with superior quality.
Säker och snabb leverans från Malmö. DHL med spårning 1-2 dagar.
Kunder som köpt denna produkt köpte också: